Understand A deep understanding of the individual clients' needs is the basis of each change. Only by detecting and understanding your company, your market position and you competitors, together we can define tactical and strategic targets for your company.
Change Jointly implementing change in a company which grew in the course of years and generations requires courage – and a strong, experienced partner. We support you and help you to manage this difficult task (Latin: manum agere – take you by the hand).
Trust Shared success creates mutual respect – and thus the basis of a long lasting relationship with our clients. Strengthened by this trust we face the ever growing demands of the automotive manufacturer together– with respect, but not with fear.
Dynamics Dynamics describes a power leading to change. For us this means that we will not invent the wheel again, but we will make it turn faster. Thanks to our highly qualified team we act and react on a daily basis to new challenges posed by the market and by automotive manufacturers.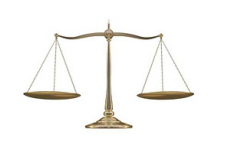 Experience Experience is the result of a steep learning curve. Gain the advantage of the experience we collected in the automotive industry for more than 30 years. In our team we bridge the gap between young and highly qualified experts and experienced specialists. This is how we make sure to find the best solution for every task and every project.
Change If you don't go forwards, you go backwards. Questioning traditions, giving up established methods and searching for a new approach can be crucial for the future of a company. Building unique selling propositions is the key to an enduring success. This is not easy to achieve. It requires courage – and a strong partner. But beware, every advantage is constantly under attack by competitors. Companies that aim to be successful over a long period must continually
renew their advantage. Synced with you, we develop the aspired long term success through analysis, creativity, experience and the ability to think outside the box. Consistency Only those who prove their consistency to their clients can build trust. And trust between the client – you – and us is the basis for sustained and fair success. Because neither you nor your clients are willing to trust
constantly changing business partners. We measure our success on our long lasting trust our clients give us. Through consistency and continuously successful business relations with original equipment manufacturers (OEMs) we have built our basis of mutual trust from where our good name stems. You have the chance to use this reliance to maximise your success.
Thinking and acting When do strategies create values? Finding ideas and developing solutions is the first step – but not the finishing line. The strategic step forward is only achieved by implementing concepts, adjustments and customized solutions, communication and internalization of change from all members of the team.
In short: thinking must be followed by acting. Understanding, change, trust – your success is our success. Common success builds mutual trust – and hence the ground for a long term relationship with clients. Trust us – we will help you to implement appropriate strategies and take care of continuous
success through our sales activities. The first step towards success lies in your hands. Together we will take care of all the rest.